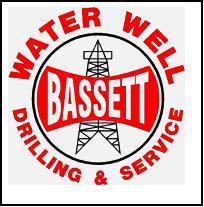 Tips on selecting a Water Well Contractor.
Your new water well may in fact be a large investment.
We feel that to have clean sediment free well water is one of the most important assets to your home and property.
When getting a bid for your new water well:
Ask for contractors license number.
Make sure the contractor is currently licensed in your state.
Ask for referrals of customers who have had water wells similar to your proposed well.
Explain to the contractor that you plan to contact these referrals and
Review the "state reports" on these wells via public information.
Water Well Reports
Texas Department Licensing Regulation: www.license.state.tx.us/wwd/wwd.htm
Texas Water Well Reports: TDLR Viewer
(Identify, use crosshair, click on Brown Dot, Drillers Report, click on Tracking Number)

Oklahoma Water Resource Board: www.owrb.ok.gov
Oklahoma Water Well Driller Reports: Records Search
Oklahoma Water Well Reports Interactive Viewer: OWRB Viewer Full Screen
(Use mouse controls, click on Green Dot to display record)