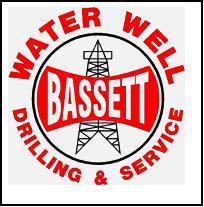 The first photo is one of our Completed Water Wells.

Our pre-fabricated slab and insulated fiberglass bolt on well house along with a thermostat controlled heater. The green colored resin is mixed in the fiberglass so it won't fade like other painted well houses.

We are the Owner and Authorized Dealer for our unique designed Pre-Fabricated Slab and Insulated Fiberglass Shelters! The pre-fabricated shelters literally install in minutes, thus allowing installers to move on to other projects thereby increasing productivity immensely.

Contact us for info or custom sizing. We also offer the freeze proof hydrant plumbed on the outside of the well house. The photos demonstrate the components we install for your pumps safety, including a cycle stop valve, and a Johnson temp controller and heater.